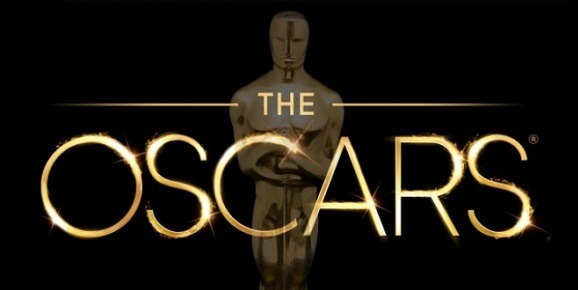 Så er der igen kræs for gamblere og filmelskere, for det er tid til at se odds på The Oscars 2016. 2015 var et stort år for filmelskere og kritikere. Med store film som Star Wars: The Force Awakens, Spotlight, The Revenant og The Martian på spisesedlen i landets biografer, er vi danskere flokkedes til i tusindvis for at se de største Hollywood-produktioner i det forgangne år. Nu er det tid til at få sat navn på bedste film, bedste hovedroller og et hav af andre kategorier, for d. 28. februar er det nemlig tid til The Oscars 2016.
Det bliver 88. gang The Oscars-uddelingen finder sted, og i år er det Dolby Theatre i Hollywood, som danner rammen om verdens mest profilerede Awards Show, hvor komikeren Chris Rock får æren af at være årets Oscars-vært. Du kan se med på TV2 fra kl. 23.15, søndag d. 28. februar, og allerede nu kan du placere dine odds på vinderen af Bedste Film, Bedste Hovedrolle og mange flere.
NordicBet har hele 24 odds-markeder til The Oscars 2016, og du kan se dem alle herunder hos NordicBet.
Se alle odds på Oscars 2016 >>
Find spillet hos NordicBet under 'Film -> USA'
Odds på The Oscars 2016
To danske film er nomineret til årets Oscars, nemlig Joshue Oppenheimers The Look of Silence i kategorien Bedste Dokumentar, og selvfølgelig Tobias Lindholms kæmpesucces Krigen (på engelsk "A War", red.) i kategorien Bedste Udenlandske Film. Her er der gode odds at hente på Oscars-succes til de danske film, for hos NordicBet får du odds 29.00 på "A War" og odds 14.50 på The Look of Silence.
De største odds-markeder er selvfølgelig kategorierne Bedste Film, Bedste Mandlige- og Kvindelige Skuespiller og Bedste Instruktør, og du kan se odds på favoritter og outsidere i årets Oscars-uddeling herunder:
Bedste film
| | |
| --- | --- |
| Spotlight | 2.85 |
| The Revenant | 1.60 |
| The Big Short | 5.00 |
| The Martian | 80.00 |
| Mad Max: Fury Road | 70.00 |
| Bridge of Spies | 200.00 |
| Room | 150.00 |
| Brooklyn | 200.00 |
Bedste mandlige hovedrolle
| | |
| --- | --- |
| Leonardo DiCaprio (The Revenant) | 1.01 |
| Michael Fassbender (Steve Jobs) | 20.00 |
| Eddie Redmayne (The Danish Girl) | 16.50 |
| Bryan Cranston (Trumbo) | 45.00 |
| Matt Damon (The Martian) | 70.00 |
Bedste kvindelige hovedrolle
| | |
| --- | --- |
| Brie Larson (Room) | 1.04 |
| Saoirse Ronan (Brooklyn) | 9.90 |
| Jennifer Lawrence (Joy) | 24.00 |
| Cate Blanchett (Carol) | 29.00 |
| Charlotte Rampling (45 Years) | 50.00 |
Bedste mandlige birolle
| | |
| --- | --- |
| Sylvester Stallone (Creed) | 1.30 |
| Mark Rylance (Bridge of Spies) | 4.00 |
| Tom Hardy (The Revenant) | 16.50 |
| Mark Ruffalo (Spotlight) | 30.00 |
| Christian Bale (The Big Short) | 17.50 |
Bedste instruktør
| | |
| --- | --- |
| Alejandro González Iñárritu (The Revenant) | 1.13 |
| Tom McCarthy (Spotlight) | 20.00 |
| Adam McKay (The Big Short) | 13.50 |
| George Miller (Mad Max: Fury Road) | 7.00 |
| Lenny Abrahamson (Room) | 95.00 |
Bedste kvindelige birolle
| | |
| --- | --- |
| Rooney Mara (Carol) | 4.45 |
| Alicia Vikander (The Danish Girl) | 1.40 |
| Kate Winslet (Steve Jobs) | 4.00 |
| Jennifer Jason Leigh (The Hateful Eight) | 30.00 |
| Rachel McAdams (Spotlight) | 100.00 |
Bedste udenlandske film
| | |
| --- | --- |
| Son of Saul | 1.06 |
| Mustang | 6.95 |
| Embrace of the Serpent | 19.50 |
| A War | 29.00 |
| Theeb | 35.00 |
Bedste dokumentar
| | |
| --- | --- |
| Amy | 1.16 |
| The Look of Silence | 14.50 |
| Cartel Land | 4.95 |
| What Happended, Miss Simone? | 35.00 |
| Winter on Fire: Ukraine's Fight for Freedom | 45.00 |
Bedste makeup
| | |
| --- | --- |
| Mad Max: Fury Road | 1.18 |
| The Revenant | 4.50 |
| The 100-Year-Old Man Who Climbed out the Window and Disappeared | 30.00 |
Bedste animationsfilm
| | |
| --- | --- |
| Inside Out | 1.01 |
| Anomalisa | 15.00 |
| Shaun the Sheep Movie | 20.00 |
| Boy and the World | 29.00 |
| When Marnie Was There | 50.00 |
Bedste fotografering
| | |
| --- | --- |
| The Revenant | 1.06 |
| Mad Max: Fury Road | 8.00 |
| Carol | 25.00 |
| Sicario | 25.00 |
| The Hateful Eight | 50.00 |
Bedste klipning
| | |
| --- | --- |
| Mad Max: Fury Road | 1.25 |
| Spotlight | 10.00 |
| The Revenant | 12.00 |
| The Big Short | 5.00 |
| Star Wars: The Force Awakens | 45.00 |
Bedste musik
| | |
| --- | --- |
| The Hateful Eight | 1.18 |
| Star Wars: The Force Awakens | 5.00 |
| Bridge of Spies | 20.00 |
| Carol | 29.00 |
| Sicario | 35.00 |
Bedste originale manuskript
| | |
| --- | --- |
| Spotlight | 1.10 |
| Inside Out | 6.00 |
| Bridge of Spies | 19.50 |
| Straight Outta Compton | 50.00 |
| Ex Machina | 50.00 |
Bedste filmatisering
| | |
| --- | --- |
| The Big Short | 1.10 |
| Room | 6.00 |
| Brooklyn | 19.50 |
| Carol | 40.00 |
| The Martian | 50.00 |
Bedste scenografi
| | |
| --- | --- |
| Mad Max: Fury Road | 1.10 |
| The Danish Girl | 11.50 |
| The Revenant | 15.00 |
| Bridge of Spies | 17.50 |
| The Martian | 19.50 |
Bedste korte animationsfilm
| | |
| --- | --- |
| Sanjay's Super Team | 1.60 |
| World of Tomorrow | 3.00 |
| Bear Story | 5.95 |
| Prologue | 17.50 |
| We Can't Live without Cosmos | 24.00 |
Bedste kostumer
| | |
| --- | --- |
| Cinderella | 3.00 |
| Carol | 5.00 |
| Mad Max: Fury Road | 2.25 |
| The Danish Girl | 7.95 |
| The Revenant | 15.00 |
Bedste sang
| | |
| --- | --- |
| Til It Happens To You (The Hunting Ground) | 1.40 |
| Writing's On The Wall (Spectre) | 4.95 |
| Earned It (Fifty Shades of Grey) | 6.95 |
| Simple Song #3 (Youth) | 7.95 |
| Manta Ray (Racing Extinction) | 30.00 |
Bedste lydredigering
| | |
| --- | --- |
| Mad Max: Fury Road | 1.51 |
| Star Wars: The Force Awakens | 8.50 |
| The Revenant | 3.50 |
| The Martian | 13.00 |
| Sicario | 50.00 |
Bedste lyd
| | |
| --- | --- |
| Mad Max: Fury Road | 1.54 |
| The Revenant | 3.45 |
| Star Wars: The Force Awakens | 7.50 |
| The Martian | 15.00 |
| Bridge of Spies | 29.00 |
Bedste visuelle effekter
| | |
| --- | --- |
| Mad Max: Fury Road | 2.75 |
| Star Wars: The Force Awakens | 1.45 |
| The Martian | 30.00 |
| The Revenant | 12.00 |
| Ex Machina | 45.00 |
Bedste korte dokumentar
| | |
| --- | --- |
| Body Team 12 | 1.50 |
| Claude Lanzmann: Spectres of the Shoah | 4.00 |
| Chau, beyond the Lines | 10.00 |
| A Girl in the River: The Price of Forgiveness | 7.95 |
| Last Day of Freedom | 13.00 |
Bedste kortfilm
| | |
| --- | --- |
| Ave Maria | 1.42 |
| Shok | 4.95 |
| Stutterer | 6.95 |
| Day One | 10.00 |
| Everything WIll Be Okay | 14.50 |
Odds på Oscars her hos NordicBet >>
Find spillet hos NordicBet under 'Film -> USA'